Latest News
New ACRISS VDSI Transfers Selling Guide and updated Vehicle Selling Guides available to download
28 October 2019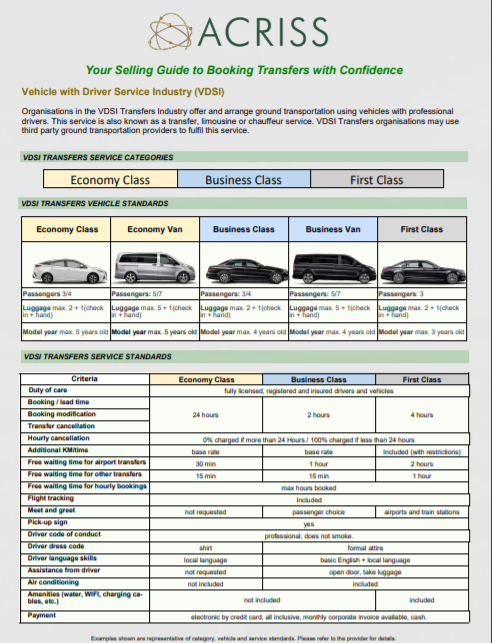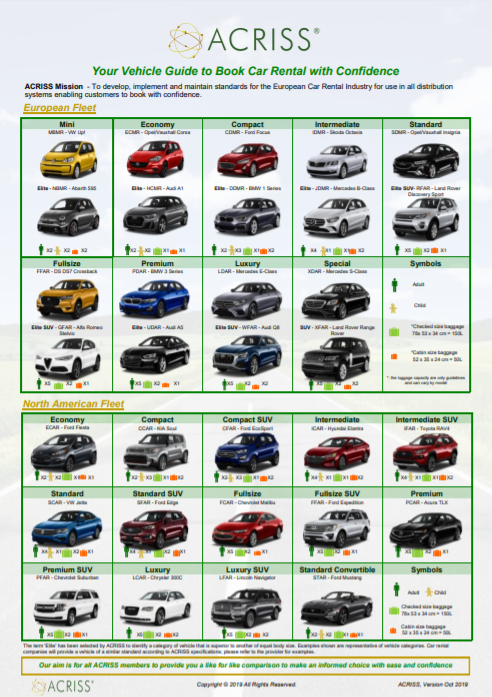 ACRISS has a new VDSI Transfers Selling guide available to download to help and support users when booking transfers via all forms of electronic distribution systems.
The VDSI Transfers selling guide was developped and created by our VDSI Transfers and Travel technology Associates to help promote VDSI Transfers.
For more information and to download the new guide please go to the VDSI Transfer section of our website: https://acriss.org/transfers-vdsi/#/
In the process we also took the opportunity to update our ACRISS Vehicle Selling Guides, available if 5 different languages, with new examples and car images to help and support users when booking car rental. We also update the car classification code table and additional codes with the latest updates.
To download the new updated guides please go to either the Car Code or Reference tab: https://acriss.org/car-codes/car-guide2/
Our aim at ACRISS is to provide users the right tools and a like for like comparison to make an informed choice and book with ease and confidence.