Introducing our new Traffic Light CO2 Emissions Efficiency guide
18 May 2023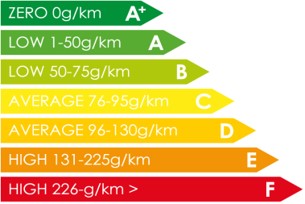 ACRISS is proud to announce its new Traffic Light guide to CO2 Emissions Efficiency in support of greener cars . The guide wsa devised by our experts based on the current CO2 emissions data taken from both the WLTP and converted NDEC regulations available in our car code reports.
For more information see Traffic Light CO2 Emissions Efficiency Guide
The CO2 emissions data is categorised according to the letter A+ to F using the same a traffic light colour scheme similar to the one used in energy efficiency for appliances in Europe. EV and zero emissions cars in Green to high polluting combustion cars in red making it easily identifiable to the user.