Members & Associates
ACRISS Members
Below are the current ACRISS Members and Associates sorted by industry, please click on the individual companies for more information.
For more information on the various membership types available, please click here.
---
Car Rental Companies
Technology
Vehicle with Driver Service Industry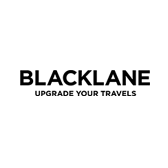 www.blacklane.com
Blacklane is your global chauffeur service covering the first and last miles of every journey. Our safety-trained chauffeurs provide peace of mind for guests across the globe. With all-inclusive rates, several service classes to choose from, and our easy-to-use app and website, your experience booking will be just as pleasant as the ride itself. Plus, our carbon offset program — the industry's first in 2017 — means all your rides are carbon neutral.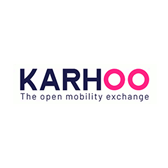 karhoo.com
Karhoo is backed by RCI Bank and Services (a French Bank specializing in automotive financing and services for Groupe Renault and Nissan Group and Mitsubishi Motors customers). Karhoo employs 85 people out of their London, Paris and New York offices. Karhoo is creating a marketplace to provide the widest range of ground transport choices for travellers. With Karhoo, ground transportation will be simpler and easier. The Karhoo platform brings together licensed taxi, private hire vehicle fleets and transport network companies from around the world thereby give greater choice to travellers worldwide. Users book their Karhoo cars and drivers through demand partnerships in the travel industry.