Our Members, Associates and Subscribers
ACRISS Members
Below are the current ACRISS Members and Associates sorted by industry, please click on the individual companies for more information.
For more information on the various membership types available, please click here.
---
Car Rental Companies
Technology
Subscriber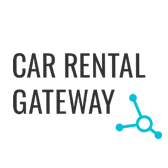 Car Rental Gateway is a B2B platform that uses a technology-driven approach to connect car rental distributors to suppliers. The platform services all types of distributors, from car rental brokers and online travel agencies to airlines looking to sell car rental as an ancillary service. Car Rental Gateway provides direct online connectivity to 120+ car rental suppliers. Traditional car rental as well as chauffeur-drive and transfer services are all provided in one channel over one API. All supplier content is unified and localized, offering distributors up-to-date ready-to-display data in 20+ languages.
Other sections: